De Nieuwe Vrouw
Curated by Maaike Rikhof
13 September 2022 – 8 January 2023
Museum Singer Laren
Oude Drift 1
1251BS Laren
Opening hours Tuesday – Sunday 10am – 5.30pm
Tickets
Tel: +31 (0)35 – 539 39 33
kassa@singerlaren.nl
Tuesday – Sunday 10 – 5pm
Catalogue designed by ARK Amsterdam
The New Woman tells the story of changing societal positions of women, reflected in the Dutch art of the 20th century. Women who – time and again – challenged the ideas of what is typically 'feminine' or 'masculine', who defied conventions and pushed boundaries. The main focus is on the period 1880-1950, supplemented with contemporary art that invites reflection on the present.
With work by Charley Toorop (photo), Marlene Dumas, Else Berg, Jan Sluijters, Femmy Otten, Iris Kensmil, Lou Loeber, Eva Besnyö, Isaac Israels, Helen Verhoeven, Thérèse Schwartze, Rineke Dijkstra, Piet Mondriaan, Jan Veth, Leo Gestel and Ina van Zyl, among others.
Realism from 1900 to the present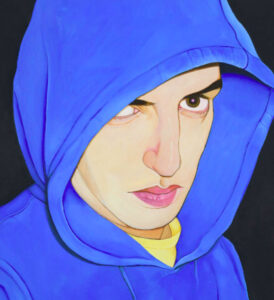 Until March 5th 2023
Museum MORE
Hoofdstraat 28
7213 CW Gorssel
Opening hours Tuesday to Sunday from 10am – 5pm
Tickets
info@museummore.nl
+31 (0) 575 760 300
www.museummore.nl
With work by 81 contemporary artists.
Museum MORE explores realism in Dutch art from the past century to the present day through a fully revamped display of its own collection. The new presentation includes 180 works of art, many of which have not previously been shown at the museum, supplemented by some thirty loans from contemporary artists.
Thérèse Schwartze Prize 2022
November 23rd 2022 Ina van Zyl (1971) will receive the Thérèse Schwartze Prize for portraiture during PAN Amsterdam. Van Zyl will receive the prize, an amount of money and a coin by Eric Claus, from Marlene Dumas who won te prize herself in 1989.
The prize giving takes place November 23rd 5pm at PAN Amsterdam. Stand 120
During PAN the Thérèse Schwartze Stichting has a stand presenting portraits by Ina van Zyl
20 – 27 November 2022
www.thereseschwartzestichting.net
www.pan.nl